Chairman Subhakar Rao Surapaneni's Message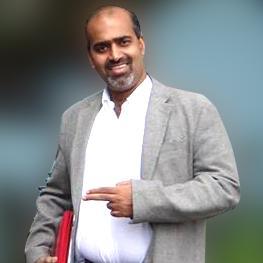 Subhakar Rao
Chairman,
Champion Infratech Pvt. Ltd.
Hello all,
I, Subhakar Rao welcome you all with an open heart. When I started the brand Champion Prefabs, people questioned me, asking me why I would want to put all my investments into this project? Well, I had an objective in mind- to preserve our environment through an initiative towards sustainable living. Our effort at Champion Prefabs is a small yet significant step towards the same. All thanks to industrialization, globalization and other developments in the recent past, there's been a major degradation in the environment. The Earth is getting weaker and we've got to do something- make the world a better place to live in by starting with ourselves, our styles of living and much much more!
You might wonder why prefabs? Well, prefab homes, built by us are all 'Made in India,' 100% eco- friendly. Be it our wooden homes or container homes, we're all about ensuring sustainable living is promoted. In fact, we've worked on government projects related to e-toilets and container homes in order to help the underprivileged.
Our mission at Champion Prefabs is to be a part of this new era of urban living with prefabricated homes and commercial spaces. Our mission is modest – "To create a society that is environmentally sensitive, economically sensible and socially secure" – but the effort required to achieve this goal is far from modest. I, on behalf of the Champion Prefabs family, therefore, take this opportunity to express my gratitude to all clients and business associates who have shared our dream of building eco-friendly homes and leaving behind a greener and safer environment for the generations to come.
Today, Champion Prefabs is regarded as pioneers in the field of green home buildings having being recognized as the best greenfield project builder in India. "Made in India" therefore is not just a concept for our prefabricated structures – it combines expertise, know-how, and technology that we put into our green prefab homes and commercial spaces for quality and sustainability.
We are here to make a difference – and we choose to begin now!
May you have the most beautiful homes with us.