Once the holy grail of design, prefab homes have come a long way and transformed the way construction is done in recent times. Innovative technology, use of robotics in factories, pre-packaged material, modular frames and more, have revolutionized the modular homes industry globally.
Prefab homes have been supported by architects and innovative builders to provide contemporary mansions and environmentally friendly homes that have the potential to reduce building costs and provide smart solutions in the real estate sector. It has been touted by researchers as the way every home should be constructed in precise and specific modules. In addition to being in business for years, prefab homes and modular homes have contributed to single-family houses and earned distinction.
Prefab Homes- What Are They In Essence: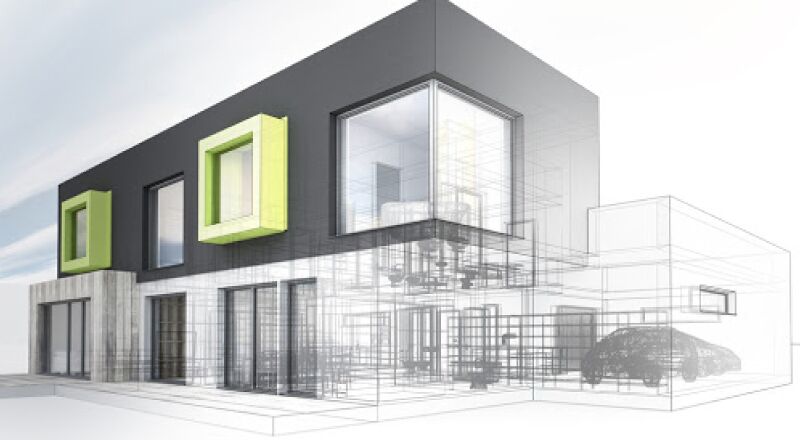 Prefab is an umbrella and is widely used on modern-day home construction as it describes an innovative approach to building sturdy, conventional and reliable homes. As the name suggests, prefabricated homes are manufactured in advance, off-site and they are delivered to the construction site where they are assembled to perfection. During its inception it was meant to be a temporary solution and with time they gained prominence as a smart and innovative solution to modern housing solutions.
Prefabricated Homes in India are gradually gaining prominence and are here to stay as they offer affordability, precision and ideal solutions for middle-class nuclear families. Earlier, the focus was on high volumes of abodes while now the focus has shifted to sturdiness and longevity. They have evolved gradually but significantly and modern prefab homes are now associated with eminence and efficiency. Oftentimes, they are known by the different categories like modular, volumetric and kit homes. Their speciality lies in the fact that they are innovative, contemporary, cost-effective and reliable.
Why Is There A Global Interest For Prefabricated Homes?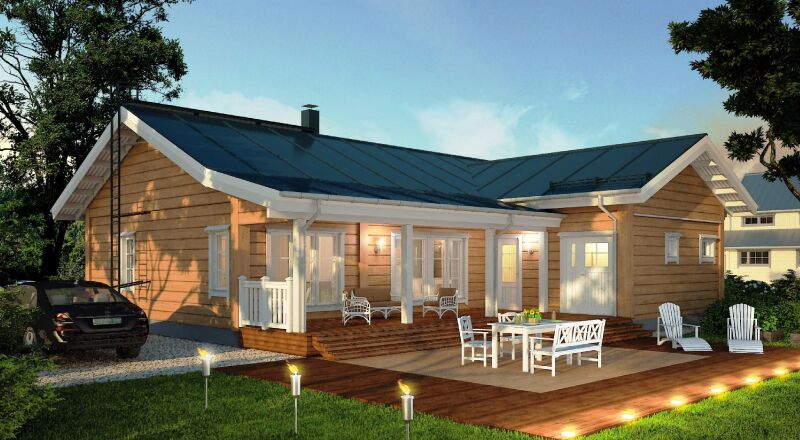 Prefab homes have gained immense popularity as they are factory-built structures that are long lasting and totally indistinguishable from site-built homes. The deliverables are often before time and costs involved are minimal. In a factory, they are designed to perfection and constructed to precision enhancing the reliability and consistency factors. Home buyers have a special interest in doing the required research when it comes to home purchases. Most often, they look for solutions that can give them novelty, consistency and cost effectiveness- all in one. Such home buyers looking at minimizing costs and optimizing resources will find modular homes ideal.
The assembly line concept seems logical to many home buyers. This realization has broken the stereotype where once they were considered to be a prototype of ugly little boxes assembled to form a structure. Gone are the days when people looked at it from one perspective. The change in viewpoints has added to its rising popularity. Besides, there have been significant advancements in technology, designs and execution to ensure that a one-time investment will yield the desired results. It is indeed interesting to note that the low quality, post-war prefab homes are now a thing of the past and today prefab homes constitute sturdy and high-quality buildings.
Prefabricated Homes- The Reason Why They Are Thriving Amidst The Competition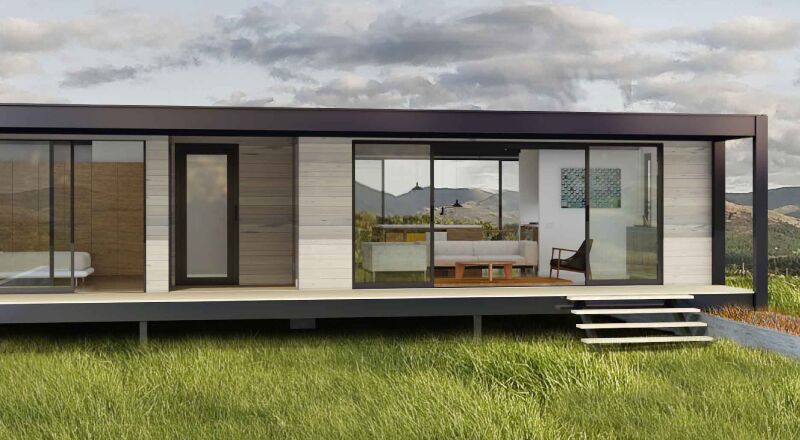 Home buyers and people looking at investing in sturdy, cost-effective and reliable solutions are getting what they want from prefab homes. It has also reduced the risks involved and minimized the overall costs. Reliable brands offer higher levels of environmental performance to minimize the stress levels of aspiring builders. Less wastage, higher efficiency, and astounding reliability make modular homes the most sought-after solution.
Digitization has penetrated across industries and the real estate sector is not one to be left behind. With innovation comes the inclusion of digital manufacturing technologies that have transformed the way in which prefabricated homes are constructed and maintained. In home purchases, it is important to note that no two home buyers want the same thing. Therefore, through digitization it is possible to bring together the best of both the worlds while adding modernity in enterprise and retaining an old-world charm in design and the innate reliability factors.
There are several attributes of investing in prefabricated homes and environmental strategists have vouched on the promises that prefab homes hold. They significantly minimize wastes by ensuring recycling of wastes, minimized used of fuels in delivery of material, minimizing or controlling packaging wastes and more. A factory setting ensures that professionals are building the modular structures with controlled factory conditions, so there is less scope for errors through computer-controlled machinery. That's not all, the construction is also dramatically faster than the typical methods thereby reducing time and resources.
One of the major attributes of prefab homes is that they have an inherent strength that is hard to miss. Buildings may be designed in any form, structure, design and height and made suitable for dire conditions like earthquakes and other calamities like tornadoes and storms. Owing to this, it has emerged as an extremely versatile method of construction, providing huge advantages over the conventional methods.
From the way that they are manufactured to the way they are assembled and transported, there is precision and durability embedded in every step. Since they were manufactured under controlled conditions there has been a revolution of sorts in the world of innovative home solutions. The salient features of prefabricated homes are thus significant aspects that can add value to home buying by providing smarter solutions. All of these factors help create homes that are comfortable, that last longer and produce less environmental waste over time adding to its rising popularity.