Chairman's Message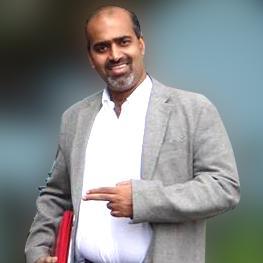 Subhakar Rao
Chairman,
Champion Infratech Pvt. Ltd.
Dear Friends,
I address all of you as friends, because we share a common goal – the goal to preserve our environment through an initiative towards sustainable living. Our effort at Champion Prefabs is a small yet significant step towards the same.
Today, urbanization has taken us away from what's pristine. With the quantum leap noticeable in concrete city housing and commercial structures, it is time we go back to the outdoors.
Our mission at Champion Prefabs is to be a part of this new era of urban living with pre-fabricated homes and commercial spaces. Our mission is modest – "To create a society that is environmentally sensitive, economically sensible and socially secure" – but the effort required to achieve this goal is far from modest. I, on behalf of the Champion Prefabs family, therefore, take this opportunity to express my gratitude to all clients and business associates who have shared our dream of building eco-friendly homes and leaving behind a greener and safer environment for the generations to come.
Today, Champion Prefabs is regarded as pioneers in the field of green home buildings having being recognized as the best green field project builder in India. "Made in India" therefore is not just a concept for our prefabricated structures – it combines expertise, knowhow and technology that we put into our green prefab homes and commercial spaces for quality and sustainability.
We are here to make a difference – and we choose to begin now!
May you have the most beautiful homes with us.